As it rains outside I figured I would do my two major reviews today, both things I am absolutely inlove with. I am not being sponsored in anyway for either reviews these are honest and true opinions. Lets kick off with a great book!
The Maze Runner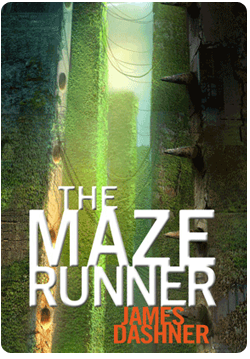 Product Description from Amazon
If you ain't scared, you ain't human. When Thomas wakes up in the lift, the only thing he can remember is his name. He's surrounded by strangers—boys whose memories are also gone. Nice to meet ya, shank. Welcome to the Glade. Outside the towering stone walls that surround the Glade is a limitless, ever-changing maze. It's the only way out—and no one's ever made it through alive. Everything is going to change. Then a girl arrives. The first girl ever. And the message she delivers is terrifying. Remember. Survive. Run.
Oh man was this book good. I finished it in only a couple days, which says a lot considering I was working a lot during that time. I recently found out that I am more likely to pick up about based around a dystopia type atmosphere.
Dystopia
an imagined place or state in which everything is unpleasant or bad, typically a totalitarian or environmentally degraded one.
For example books like Hunger Games or Divergent. If you enjoyed those books then Maze Runner is right up your alley. Just like the description the book revolves around a boy named Thomas who is thrown into a giant Maze with a bunch of other boys but doesn't know who he is or why he is there and most importantly how to get out. I sadly can't say too much without giving too much of the book away I just suggest that you pick it up and give it a read. I have already dove head first into the second of the trilogy and am eating that one up just as fast as the first. This book is also being made into a movie [surprise surprise] set to be released in Sept 2014. Although I'm sure it won't be as good as the book because they never are I am quite excited for it.
Jamberry Nails!!!
The story of Jamberry Nails begins with three sisters who possess distinct personal tastes, but share a love for style. After an expensive afternoon together at the nail salon, Lyndsey, Christy and Keri vowed to find a simpler, more cost effective way to keep their hands looking polished, while still spending time together. After lots of trial and error, the proprietary nail wraps of Jamberry Nails launched in late 2010. The DIY, at-home application and incredible variety of designs caught on quickly and sales soared. A new era of nail art was born. Gone are the days of nails that chip and flake after only a few days! Gone are the days of the single colored manicure. Gone are the mani/pedis that take all afternoon and most of your cash too! Jamberry nail wraps arm you with style and confidence while demanding very little of your time or money.
That's right ladies, an inexpensive vinyl nail wrap that actually looks AMAZING and stays a long time. No more wasting money on terrible acrylic or gel nails or watching your freshly painted nails chip. How about NO DRY TIME!
I got these in the mail yesterday after ordering them during a party that my friends mom was holding only a week ago [to Canada the shipping was super fast! and cheap!] I was so excited to try them out. I was a little scared about the application process because I didn't want to wreck them at all but it was super easy. Find the size that fits your nail, cut it down, heat, apply and file away the extra. It was so easy. I am not a girly girl at all and I also hate sitting there trying to [failing to] paint my nails, for them only to chip within a couple hours because I am CONSTANTLY on my computer typing away. I was able to apply these wraps and console my dog half way through because of the fireworks outside and not worry about things getting wrecked. I have completely fallen in love with them!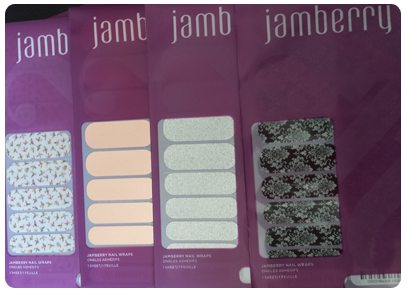 These were the wraps that I ordered using the buy three get one free!
This was the amazing and beautiful finished product.
For those who are interested you can check them out/purchase them HERE
Until next time - ありがとうございます!